This is Surfing
The School of the World is a Costa Rica surf camp + surf school for all skill levels, from first time beginners to seasoned surfers. We've been taking people surfing year round since 1997, and we are one of the most established and well respected surf camps in Costa Rica. Learn to surf in the warm waters of Costa Rica any week of the year, and combine surfing with any of our other programs for the vacation of a lifetime.
Get ready to drop in!
Sun's out, Surf's up!
Costa Rica is home to some of the best surf in the world. The Playa Jacó / Hermosa area is widely regarded as the most consistent surf in the country. The water temperature stays warm year round and the variety of breaks in the area insures uncrowded waves for everyone.
The school's entire schedule is written each week with the tides in mind to assure that everyone can take advantage of the surf lifestyle.
"The best surfer out there is the one having the most fun."
Learn from the best surf school instructors in Costa Rica
Beginners learn the basics of paddling, standing, and turning, as well as wave selection and other fundamental skills from our instructors, some of the best and most experienced in the country. They have completed rigorous international surf instructor and ocean lifesaver training, so you will feel comfortable and safe in the water. Here at School of the World we have been teaching people to surf day in and day out since 1997. In addition to the daily surf sessions, we also incorporate land based balance training and photo + video review sessions into our programs.
Costa Rica Surf Camp
Already a surfer? Then you know great surf is a recipe of a lot of elements coming together perfectly- swell, direction, tide, wind, time of day, and season are all factors. Local knowledge is key to scoring great waves on vacation, and having a great place to hang out between surf sessions is a big bonus. Just a few reasons why surfers keep coming back to School of the World's surf camp! Let our experienced Costa Rica surf guides show you the best waves around and help you take your surfing to the next level.
Drop in and choose a line…
Take the Surf  Camp Intensive (and surf twice a day) or combine Surfing with one of our other programs.
Surfing + Spanish

Perfect your words and your waves in our most popular combo program.

What's included?

Surfing + Spanish

Exercise your mind and your body with this combo. Each day (M-F) consists of approximately 2 hours of surfing, 2 hours of Spanish class, and an hour of Spanish Lab (designed to reinforce the day's lesson with conversation, games, etc). The Spanish class schedule is written around the tides so you'll never miss out on the best surf.

Surfing + Yoga

Yoga and surfing are great for your mind, body, and soul.

What's included?

Surfing + Yoga

Yoga and surfing are both good for your body, mind, and soul. This combination is sure to keep you feeling amazing inside and out. Surf sessions are 2 hours a day (M-F), and yoga classes are 1.5 hours each day (M-F). The yoga schedule changes weekly to accomodate the surf schedule and tides. With both yoga and surfing, the more you practice the better you get, so stay as long as you can!

Surfing + Photography

Take your surfing and your photography to the next level.

What's included?

Surfing + Photography

Satisfy your soul and express your creativity. Surf sessions are 2 hours a day (M-F), and photography classes are 2 hours each day (M-F). The photography classes take frequent field trips to beautiful local destinations that you otherwise would never know about. No matter what your skill level is, you will take home new skills and the photos to prove it!

Surfing + GoPro

Perfect your surfing and take home the proof.

What's included?

Surfing + GoPro

Not only will you catch great waves, but you will document your Costa Rica adventures to share with all of your friends. Surf sessions are 2 hours a day (M-F), and GoPro classes are 2 hours each day (M-F) with some additional lab time (editing).  To learn more advanced video editing techniques, plan to stay 2 weeks or longer.
*Surfing programs are available 1,2,3 and 4+ week durations, all year-round.
Check it out!
We are constantly growing and adding creative new options, like specialty Costa Rica Surf Camp workshops and intensive surf training for our new and return surfers. We have a few surprises planned, like a special surfboard shaping workshop, so keep in touch to get the details.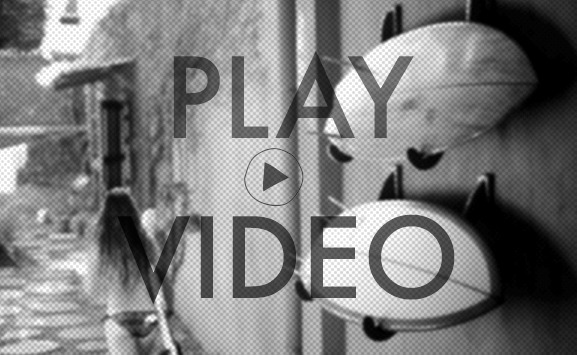 Lodging
Our beautiful facility has free Wi-Fi for our guests, a shared kitchen and dining area, 12 guestrooms, outdoor lounge, pool, garden, and lots of great spots to hang out and relax. It is located in a quiet neighborhood close to the center of town and is just a few minutes walk from the beach, dozens of great restaurants, bars, grocery stores, and everything else you could need.
the experience
How it Works
Never been on a learning vacation? Learning something new is the ultimate souvenir; it outlasts the usual vacation sunburns, bug bites, and hangovers, and makes the experience stay with you forever. Here is how it works:
get here

read more »

1.

Select the programs, lodging, and dates that work for you.

2.

Make a reservation and pay your deposit.

3.

Book your ticket and pack your bags. (Celebration dance optional!) We can also help arrange your transportation from the airport to our facility.

get schooled

read more »

1.

Arrive and settle in. Ahhhh, tropical paradise.

2.

Take classes in a relaxed and friendly environment.

3.

Benefit from the local knowledge of our staff that treats you like family.

get friendly

read more »

1.

Socialize and make new friends with like-minded travelers from around the world.

2.

Settle in to the "Pura Vida" lifestyle, with local restaurants, markets, bars, and beach all just walking distance from your doorstep.

3.

Plan to extend your stay, because you won't want to say goodbye!
people are talking